WhatsApp Status lets you share photos and videos with people who use the messaging service that's become a ubiquitous social media platform. WhatsApp used to be an app where you could just chat with people but a couple of years ago, it added a feature called WhatsApp Status. This is pretty similar to Snapchat and Instagram Stories, where the things you upload get removed after 24 hours. Creating a WhatsApp Status is very easy and if you want to view someone else's status then you can do that by going to the Status tab on WhatsApp. But what if you want to save WhatsApp Status? Well, if you own an Android smartphone, then you'll be delighted to know that you can save WhatsApp Status videos and photos without installing any 3rd party apps.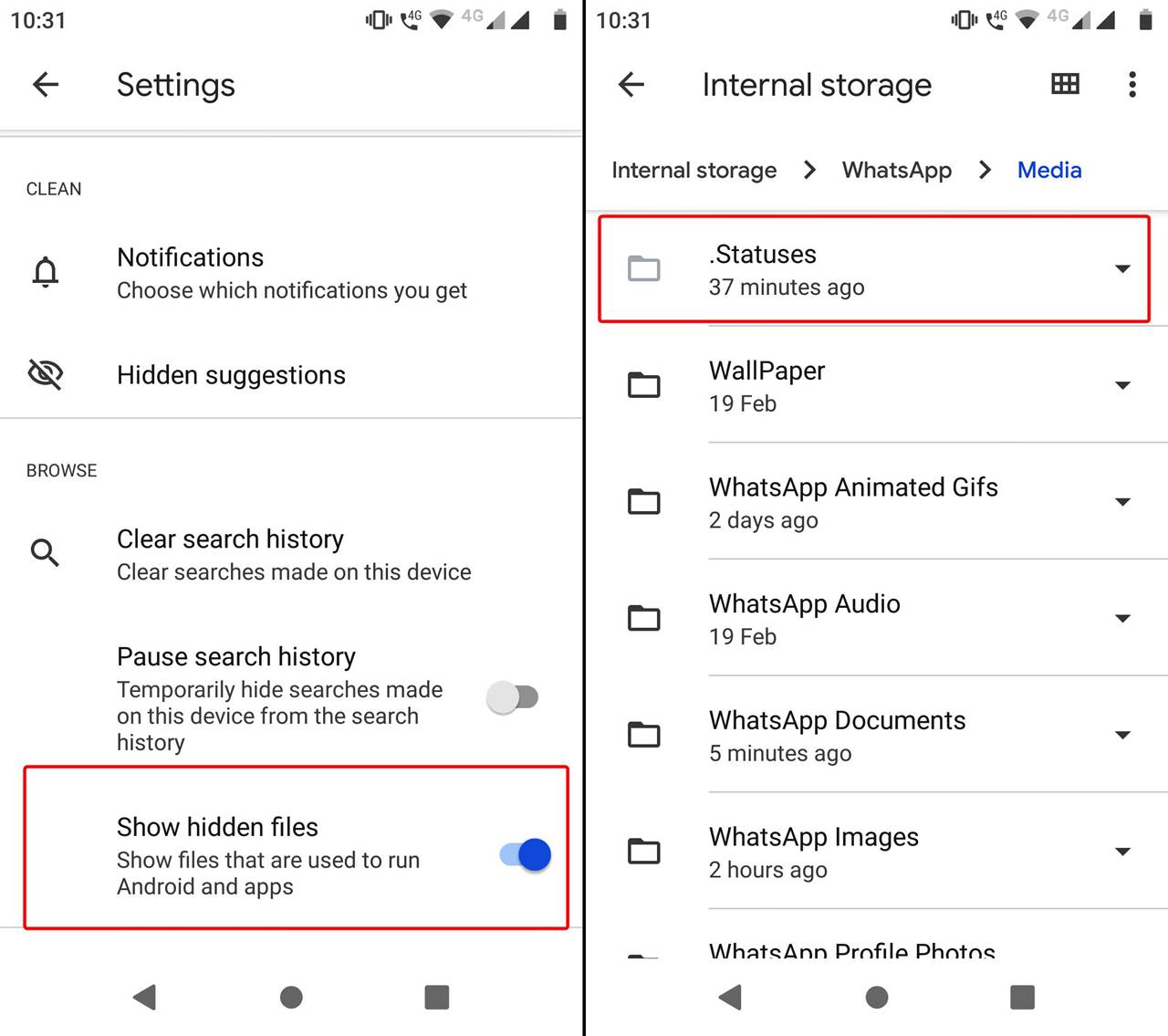 WhatsApp actually downloads the statuses that we view. This is not something that many are aware of. You actually do not need any 3rd party apps to save someone else's status. You only need to go browse through your file manager till you find the files that you need.
Steps to Save WhatsApp Status:
Turn on Internet and Open your Whatsapp
Go to Status option and watch the status you want to Download/Save
Then open File Manager (Use any File Managers like ES File Explorer, Google Files, etc)
Go to Settings and select Show Hidden Files
Then navigate to Folder: WhatsApp → Media → .Statuses
There you can see all your WhatsApp contact's Status – those which you have already viewed
Simply Copy/Move that File and Place in another folder
Voila!!! You have downloaded your friend's WhatsApp status Video/Picture. Keep in mind that only the statuses that haven't disappeared yet can be found here. So, if you do find a status that you wish to keep, the smart thing to do would be to get your hands on it before it disappears.
Are you lazy enough to do this, you can install apps to do this for you. Check playstore for many such apps called 'WhatsApp Status Downloader', 'WhatsApp Status Saver', etc.